Welcome to moygara castle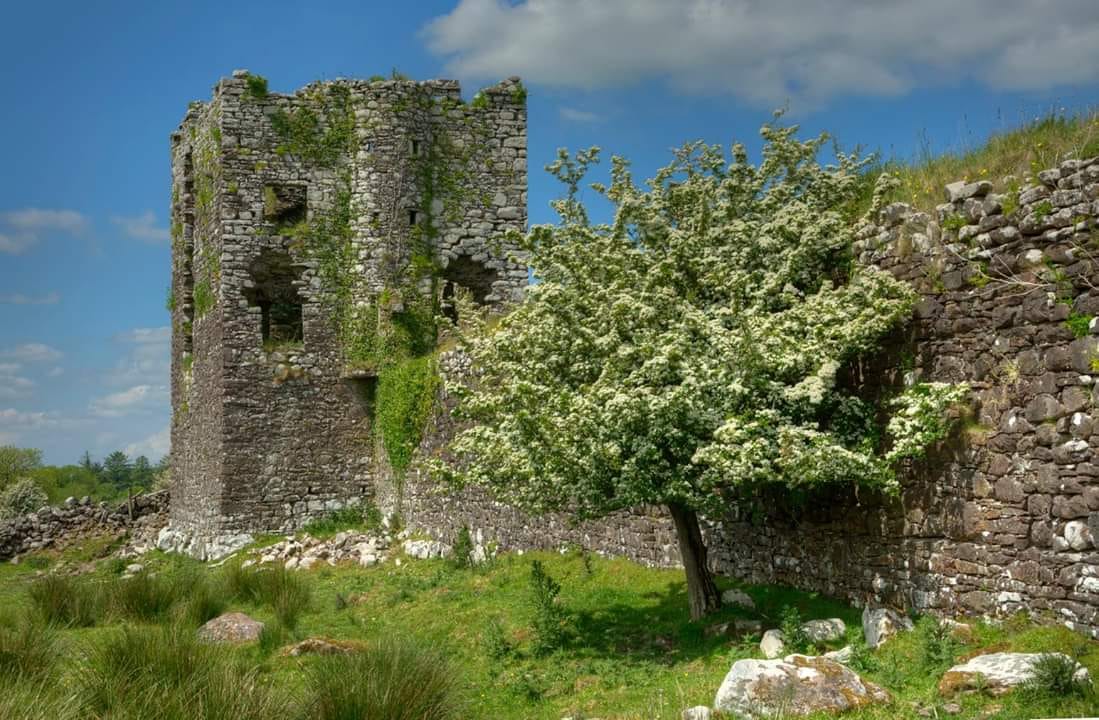 Hello, thank you for your interest in Moygara Castle and a warm welcome to all our new members. We are excited to announce that the long awaited conservation project has commenced on the Gate House / Archway area of the building. Our Conservation Architects have appointed highly skilled and vastly experienced Stonemasons, who are delighted to be part of the next chapter in the history of this amazing place. This urgent and invaluable work is only the first phase in our overall plans.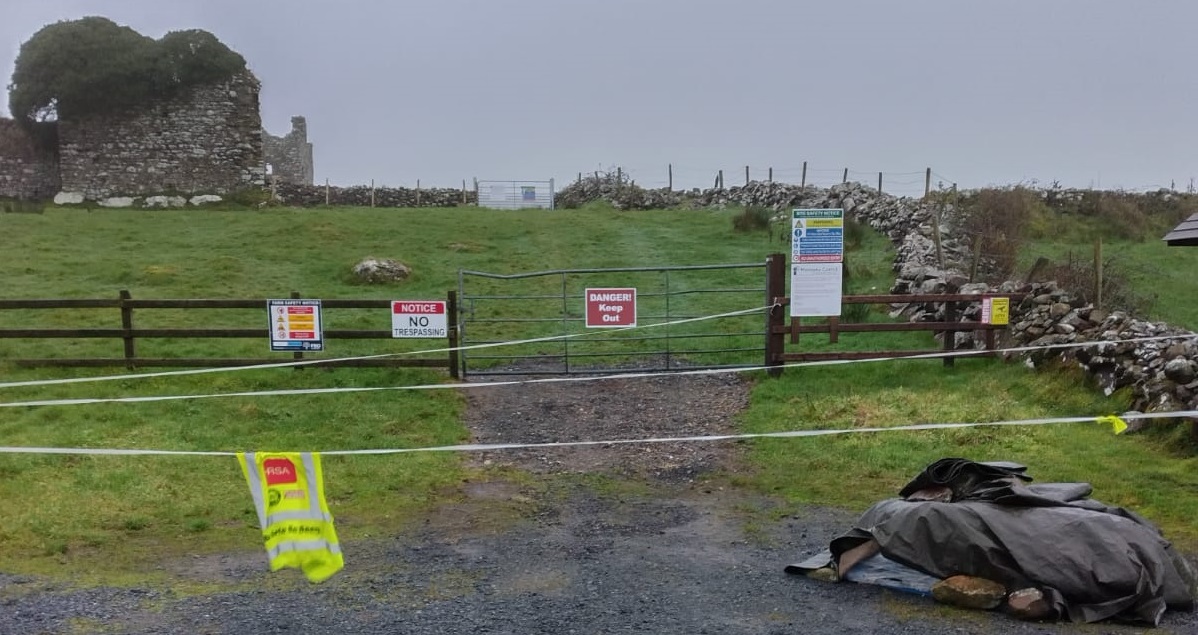 Our long term objective is to ensure that this majestic ruin is conserved and protected, allowing the general public safe and controlled access. It is the culmination of decades of hard work by our dedicated Committee but would not be possible without the generous grant allocation from Minister Malcolm Noonan T.D. and The Department of Heritage under the Community Monuments Fund. We also wish to acknowledge the continued support of Sligo County Council, Siobhan Ryan Heritage Officer, The Heritage Council, National Monuments Service, Abarta Heritage and Adopt a Monument Project. Moygara Castle is a registered National Monument and is governed by the relevant legislation in this regard.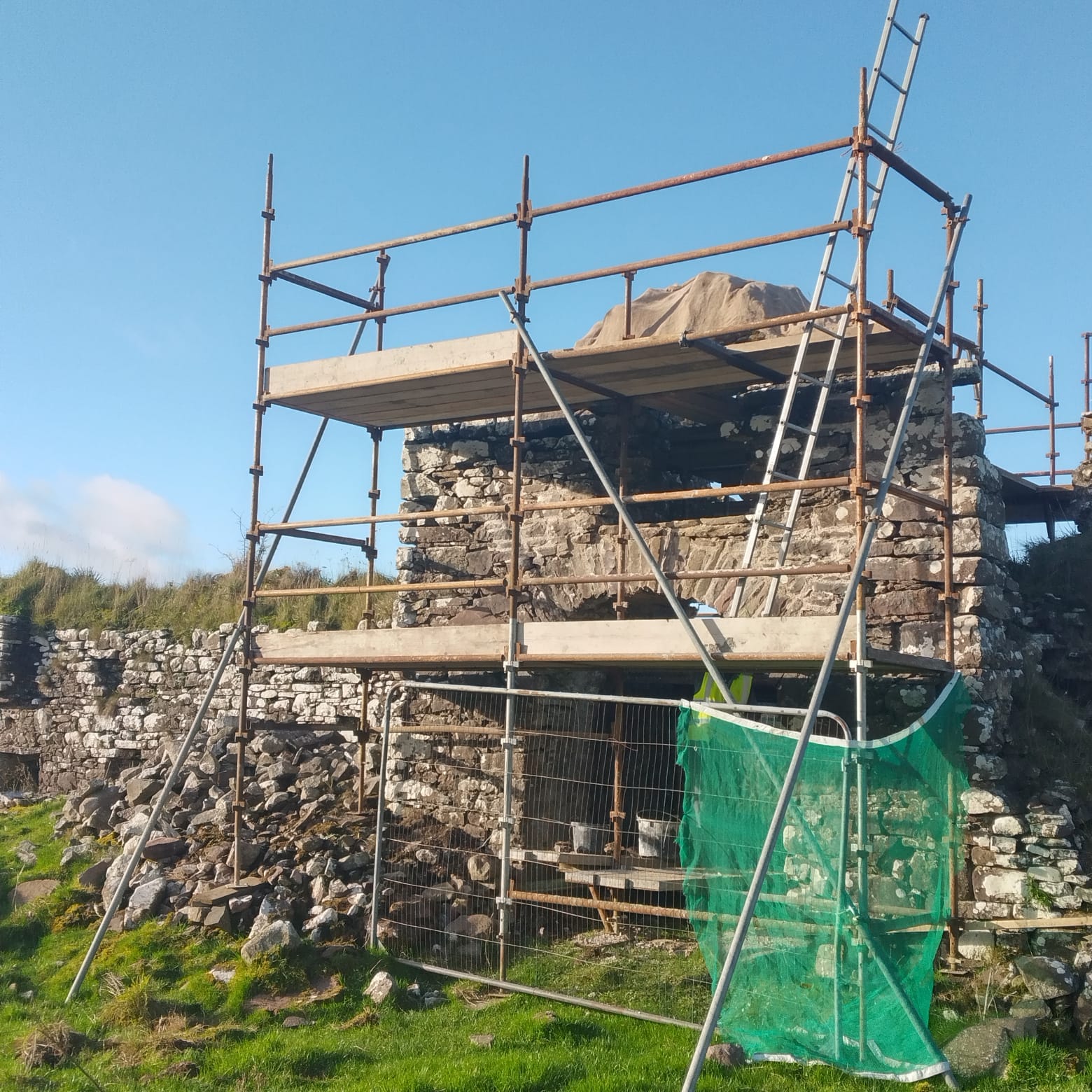 It also stands on private property and is currently a construction site, therefore there is NO ENTRY allowed to any part of the lands or building. Please obey the signage, we ask for your continued patience and support in this regard.
We look forward to providing another progress report in the not too distant future.
Thank you.
Kate O'Neill.
Email: [email protected]